Download our latest windows, doors & conservatories brochure
---
"Your window on the world".
Your windows are a major feature of your home, so need careful consideration.
They effect the energy efficiency, security, appearance, light, sound proofing and comfort of your home and, if chosen well, can represent a sound investment.
Here at Facelift we have taken all this into account to bring you the most stunning and versatile range of A+ rated, secure by design windows from a name you know and trust.
Here at Facelift – We like to make an entrance!
The entrance to your home says a lot about you – so choose carefully. Whether it is our stunning range of composite doors, glazed uPVC doors, or our enormous range of uPVC panel doors, you will be sure to find just what you want.
We offer a huge range of colours, double or triple glazing, aluminium easy access thresholds – even remote keyless entry! Have you considered a stable door? Whatever you choose it will come with your choice of top quality hardware and a "secure by design" approved Multi point locking system.
A gorgeous new conservatory is the best way to add space, light and value to your home. And with the change in planning rules meaning most conservatories are now 'permitted development', it has never been easier.
We provide a full 'concept to completion service' which involves us discussing your requirements, providing full 3D cad drawings, and then giving you a full quotation including all associated works – all at absolutely no obligation or charge.
---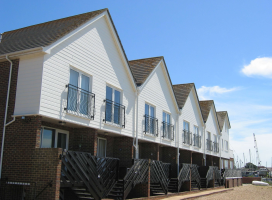 Does your home need Facelift?
Your roofline and cladding takes everything our British weather can throw at it and is difficult and costly to maintain.
Expertly replaced with the latest range of white, coloured, woodgrain and textured profiles, Facelift uPVC can eliminate these problems to give you a low maintenance exterior that enhances the appearance of your home and protects the important roof structure underneath.
Lets face it – your roofline and cladding is hardly the most exciting home improvement project you can do. Because of this it is often neglected or skimped on, often with disastrous results to the structure and appearance of your property.
At Facelift uPVC we have been working in this field since the early days of the industry and work with some of the well known manufacturers in the development of some of the outstanding new products available today.
Our specialist installers use our own fast fit access systems, fully remove all existing timber, inspect, treat and prepare the underlying structure before fitting market leading profiles that will protect and enhance your home for decades.
Our clients often comment how they had approached this project from a "purely maintenance" point of view – but are then really surprised at the improvement to the appearance of their home.
---
Come rain or sun, a covered outdoor space is so versatile!
Protect your car, caravan or boat and put the rubbish out without getting wet.
In the garden your patio furniture, BBQ and lounger are always sheltered, and always ready for when you are entertaining or just have a few minutes of me time with a coffee and a good book.
---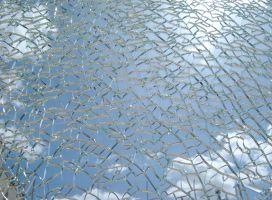 How can we help?
Broken glass, hinges, locks and handles.
Misted sealed units, draughts, whistles and leaks.
These problems always happen at the most inconvenient time!
Call us for a quick and efficient service. Our experienced and well equipped technician can fix many common problems in one visit.